The A-VIBRAS manufacturing property covers an area of about 20,000 m2, with a factory floor area of 12,000 m2 staffed by 150 employees. We have a professional group of skilled workers led by senior technicians. Currently, A-VIBRAS can produce 300,000 sets of all kinds of small pavement machines annually.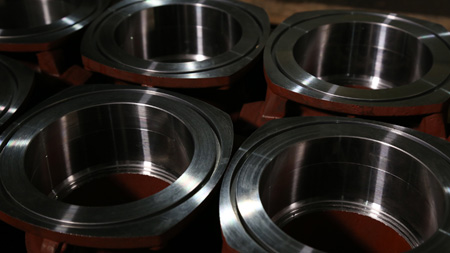 The material of the raceway of the ZN series vibrating poker head is GCr9.
This is a high carbon and chromium bearing steel with excellent wear resistance and hardenability, which can effectively prolong the service life of the raceway.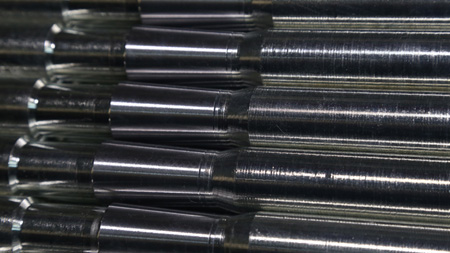 The head cap and outer casing of the ZN series concrete vibrator are made of 40Cr and 45 steel.
It is a high-quality structural carbon steel with excellent wear resistance, hardenability and comprehensive mechanical properties.
The machining workshop is equipped with more than 150 sets of machines such as lathes, milling machines, grinders, boring machines and so on.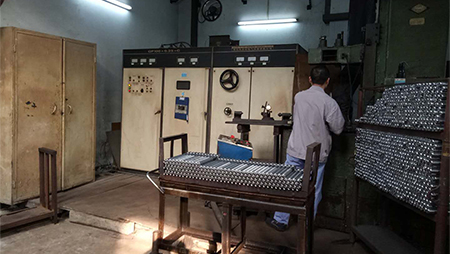 Quench press
The quenching machine will carry out a high frequency quenching treatment, so as to improve the hardness and wear resistance of the parts.
At the same time, we select suitable heat treatment equipment to carry out high quality heat treatment for the key parts such as rotary shaft and head cap, and then use self-cleaning equipment to achieve the purpose of dust removal, heating oil removal and hot drying.
Some parts will enter the product assembly workshop after steam cleaning and painting & drying processes. In order to meet the needs of multi-variety, large-scale and small-batch production, A-VIBRAS has set up several assembly lines, including driving motor, vibration motor, frequency converter, small-scale mechanical equipment, and trained a group of professional assembly staff. All of these effectively ensure the assembly quality of our products.
The coil inserting and winding processing team is highly experienced and can efficiently complete the mass production of motors and control the quality of the key parts. Our company can produce 60,000 sets of stators and rotors of various special motors annually.
Facing the global market of diversified demand, our company has built warehouses spanning more than 3000 m2 for accessories, flexible hose and flexible shaft, finished products and others to ensure timely supply and safe storage of accessories and finished products.
A-VIBRAS has set up a test center and purchased advanced instruments and equipment to provide effective methods for design and development of products, process inspection and quality control of key components. Through the detection of water tightness, noise, centrifugal force and other projects, we can ensure the quality consistency and operation comfort of the products to be one of the top ranking manufacturers in the world.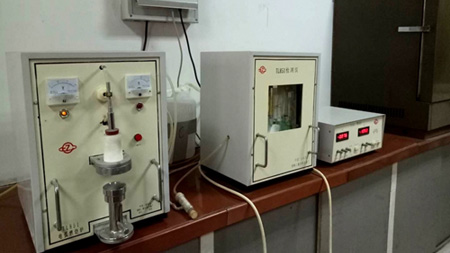 Fixed carbon analyzer
This fixed carbon analyzer can effectively detect the carbon content of the raw materials and further guide the heat treatment process of the parts.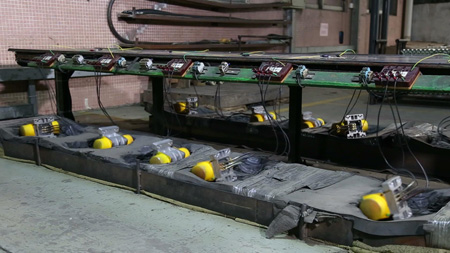 Motor type test system
The motor type test system can regularly confirm the various performance of the motor and guide the production of the motor.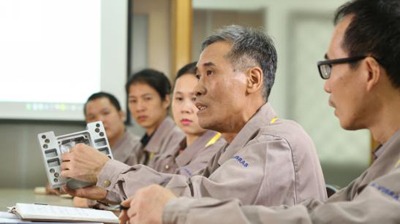 Our team has three senior members with senior engineers who have been engaged in concrete vibration equipment industry for more than 20 years. At present, our company has formulated 11 industry standards related to vibrators, including 1 national standard and 10 industrial standards. Our company has published more than 20 professional papers, authorized more than 15 national patents, and compiled one monograph.